The next regular meeting will be held March 8, 2014
Aging Paper with Janell Wimberly
Early Bird Sessions: Foundational

9AM at First United Methodist Church in Richardson
Betty Barna will be at the church at 9AM answering questions.
If you would like help with things calligraphic, Come.
Everyone is welcome!

The Graceful Envelope
Calligraphers everywhere are invited to enter the 20th annual Graceful Envelope Contest, conducted by the Washington Calligraphers Guild and the National Association of Letter Carriers. This year's theme, The Superlative Letter S, looks for envelopes designed around anything beginning with the letter S.
Winners will be chosen based on artistic hand lettering, creative interpretation of the theme and effective use of color and design, including the incorporation of postage stamp(s). There is no entry fee.
Mail your Graceful Envelope, postmarked by Monday, March 24, to:
The Graceful Envelope Contest
100 Indiana Ave. NW
Washington, DC 20001
Full information and past winners (eye candy!) are available at http://www.calligraphersguild.org/envelope.html
February Social

A few highlights from the social, some awesome auction items and cards.
You can check out some more via a pdf on the Presidents Page.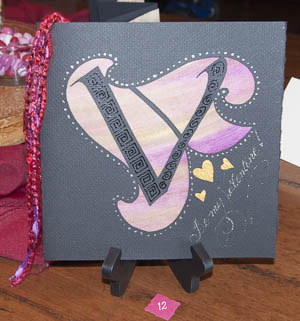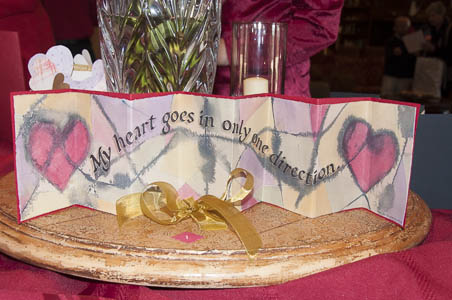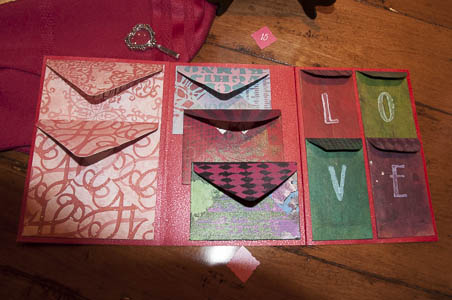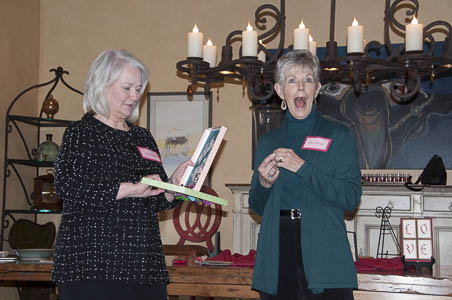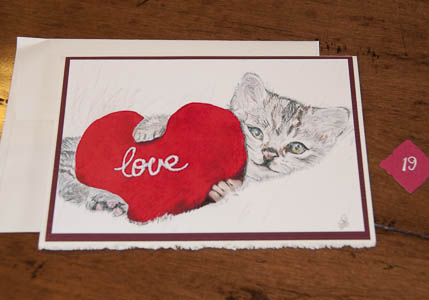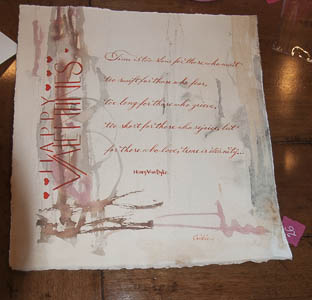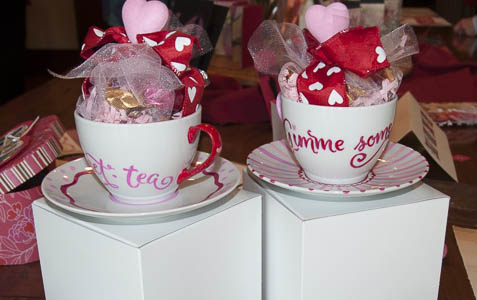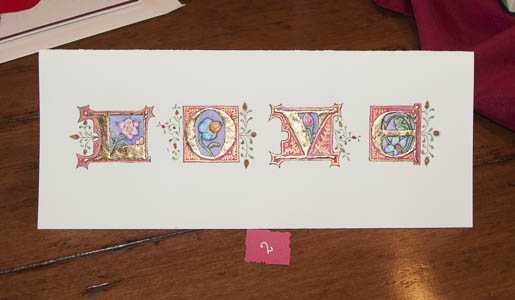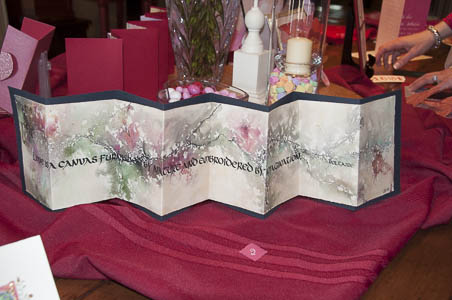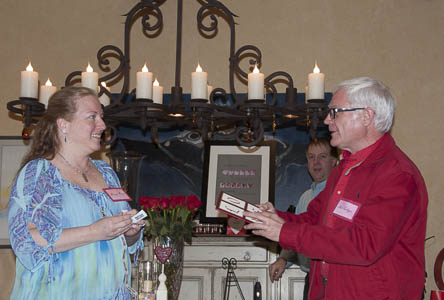 Legacies II, the 2014 International Calligraphy conference to be held at the Renaissance Hotel in Richardson is now accepting registrations. Sign up now to learn form the best the world has to offer. Click on the logo for more information.
Written Expressions 2
The exhibit will open Match 1 at Jaycee Park Center for the Arts in Irving. A reception will be held Sunday, March 16 from 2-4 pm

REGULAR MEETING LOCATION:
First United Methodist Church in Richardson
503 North Central Expressway, Room 217 A
Park on the north side of the building towards the west. There is an elevator aailable.