The next regular meeting will be held August 8, 2015
10-12 Meeting time
Watercolor for cards / small art pieces A new Kaligrafos year begins with our August meeting and we have a fun hands-on program planned.Small watercolor pictures that are perfect for cards and small art pieces. We will be painting summer fruits using simple shapes as our base.
There will be color handouts for each person and please bring the following supplies (or coordinate with a table buddy to share) if you wish to participate: small w/c palette, #6 round brush (or comparable size, inexpensive one works fine), water cup, pencil, #01 Black Pigma Micron pen (or comparable type), eraser and a few sheets of paper that will hold a wash.Those of you who are already adept at watercolor can really show off your talents! But those of us who are newbies can take this opportunity to add another process to our files.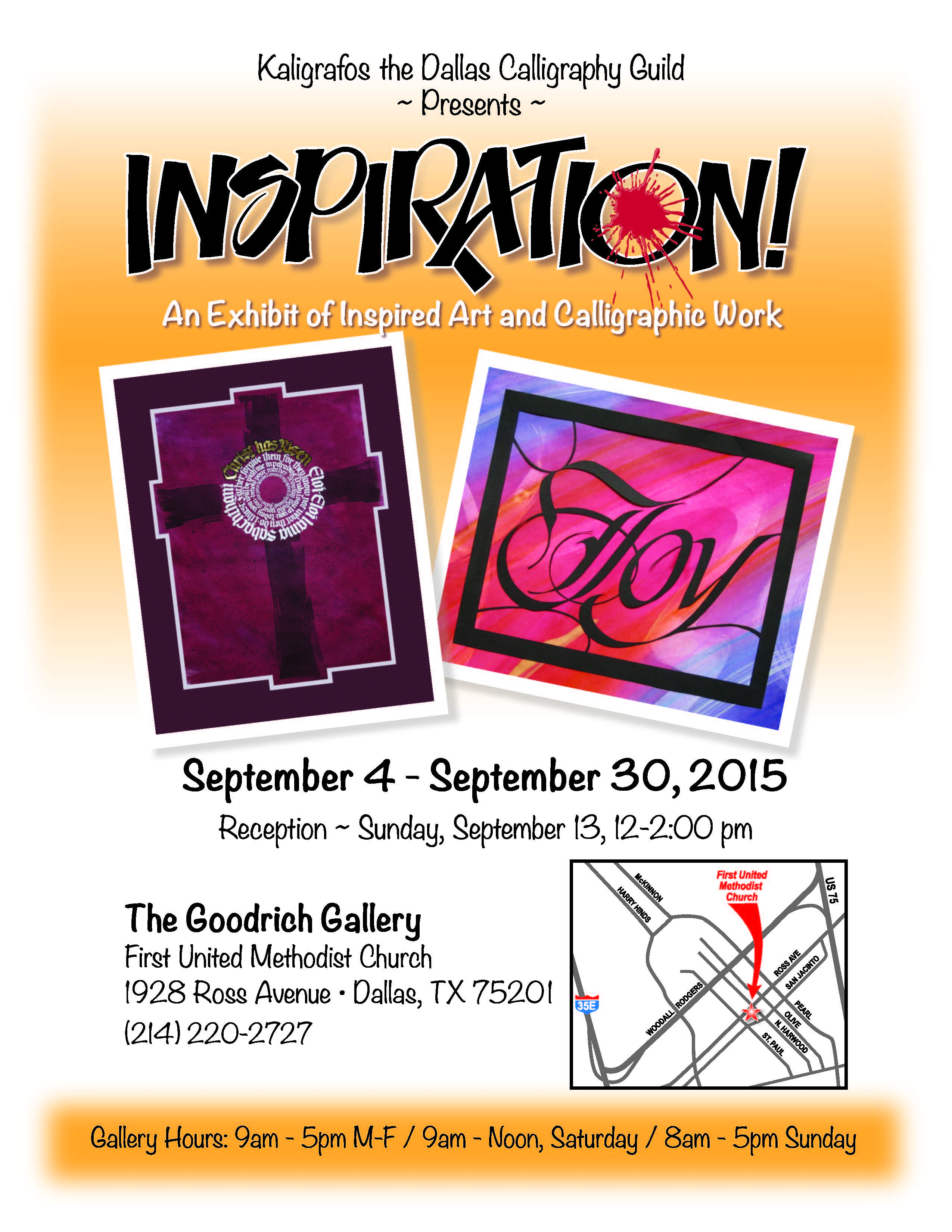 REGULAR MEETING LOCATION:
First United Methodist Church in Richardson
503 North Central Expressway, Room 217 A
Park on the north side of the building towards the west. There is an elevator available.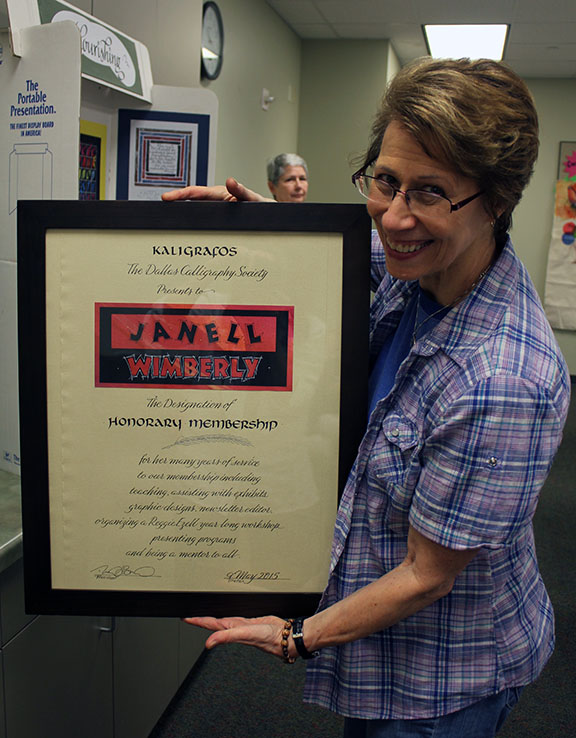 Janell Wimberly was awarded an honorary memberhsip at the May meeting of Kaligrafos for her incredible service over the past many years. Congatulations!

James Walters with his Honary Membership Cettificate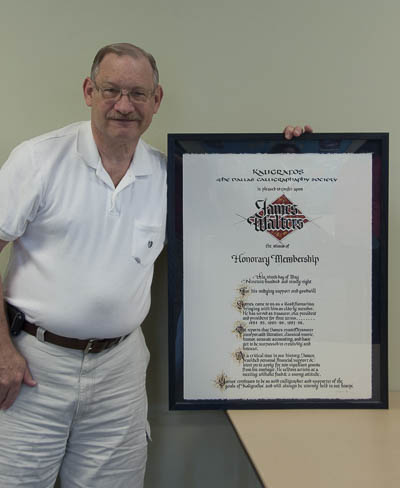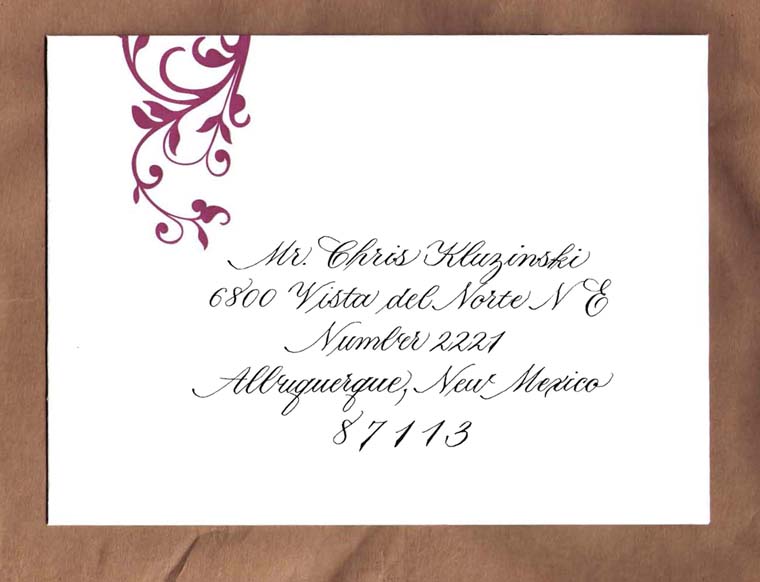 Need Envelope Lettering?
Many of our members letter envelopes, place cards, Invitations, Poems and much more. For a list of available calligraphers click here.