The next regular meeting will be held September 12, 2015
10-12 Meeting time
Passionate Pen conference Review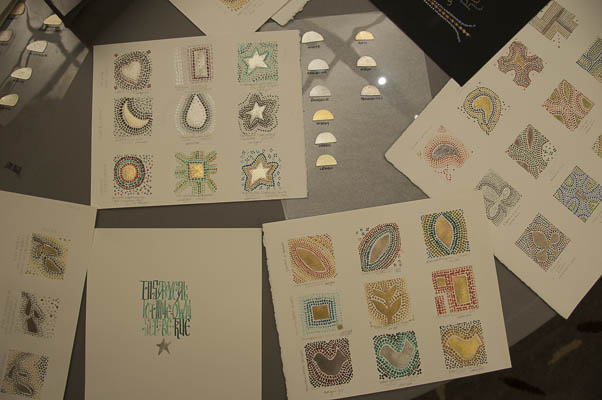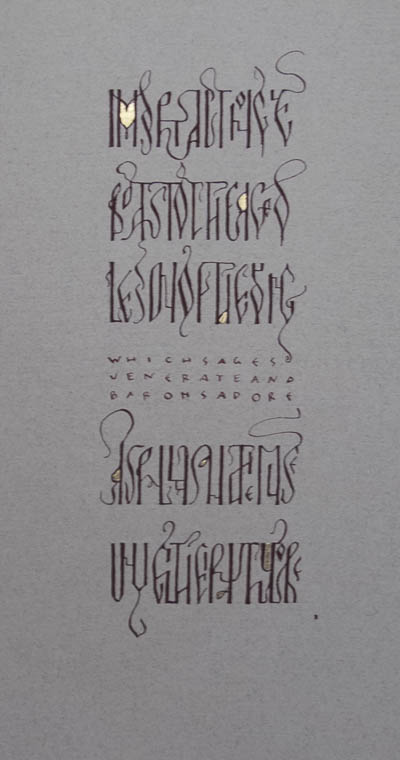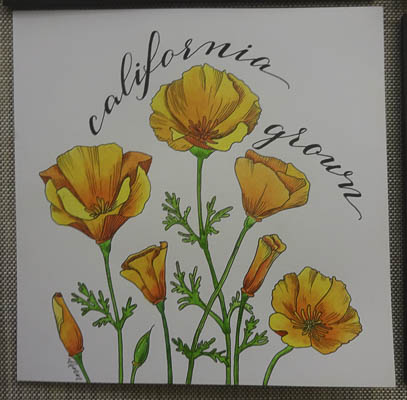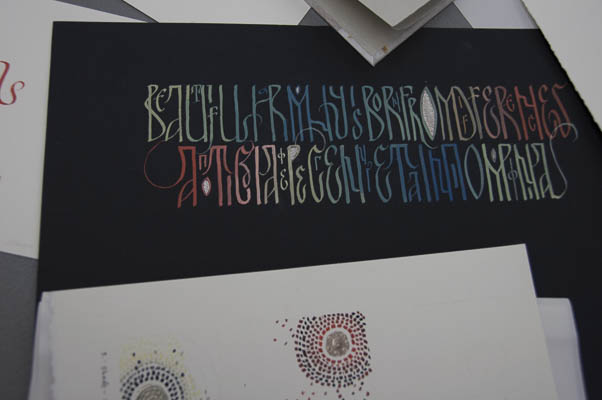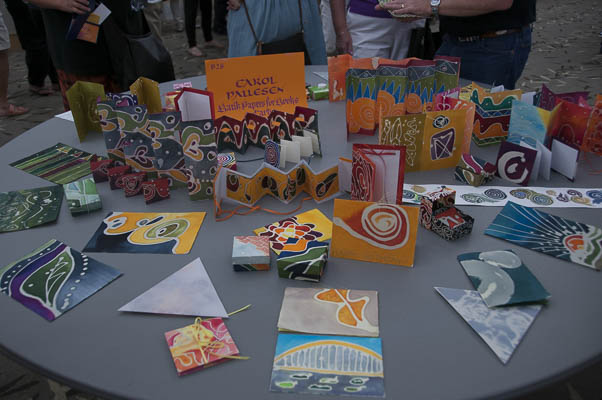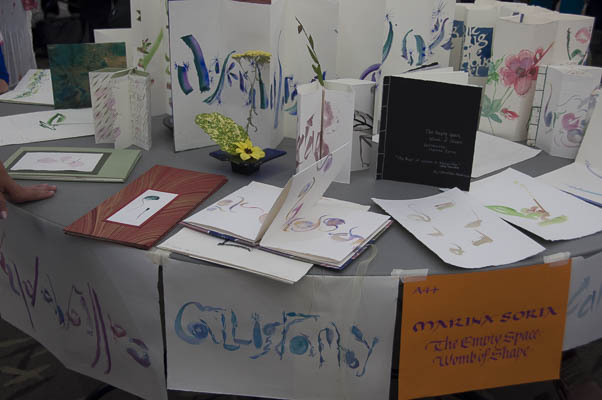 In September Betty Barna, Javier Mardones-Hermosilla, Angie Vangalis, and Sherry Barber will present a review of the Passionate Pen International Conference held this summer in Sonoma, CA. Gleen inspiration for your own work from the experience of these scribes.
REGULAR MEETING LOCATION:
First United Methodist Church in Richardson
503 North Central Expressway, Room 217 A
Park on the north side of the building towards the west. There is an elevator available.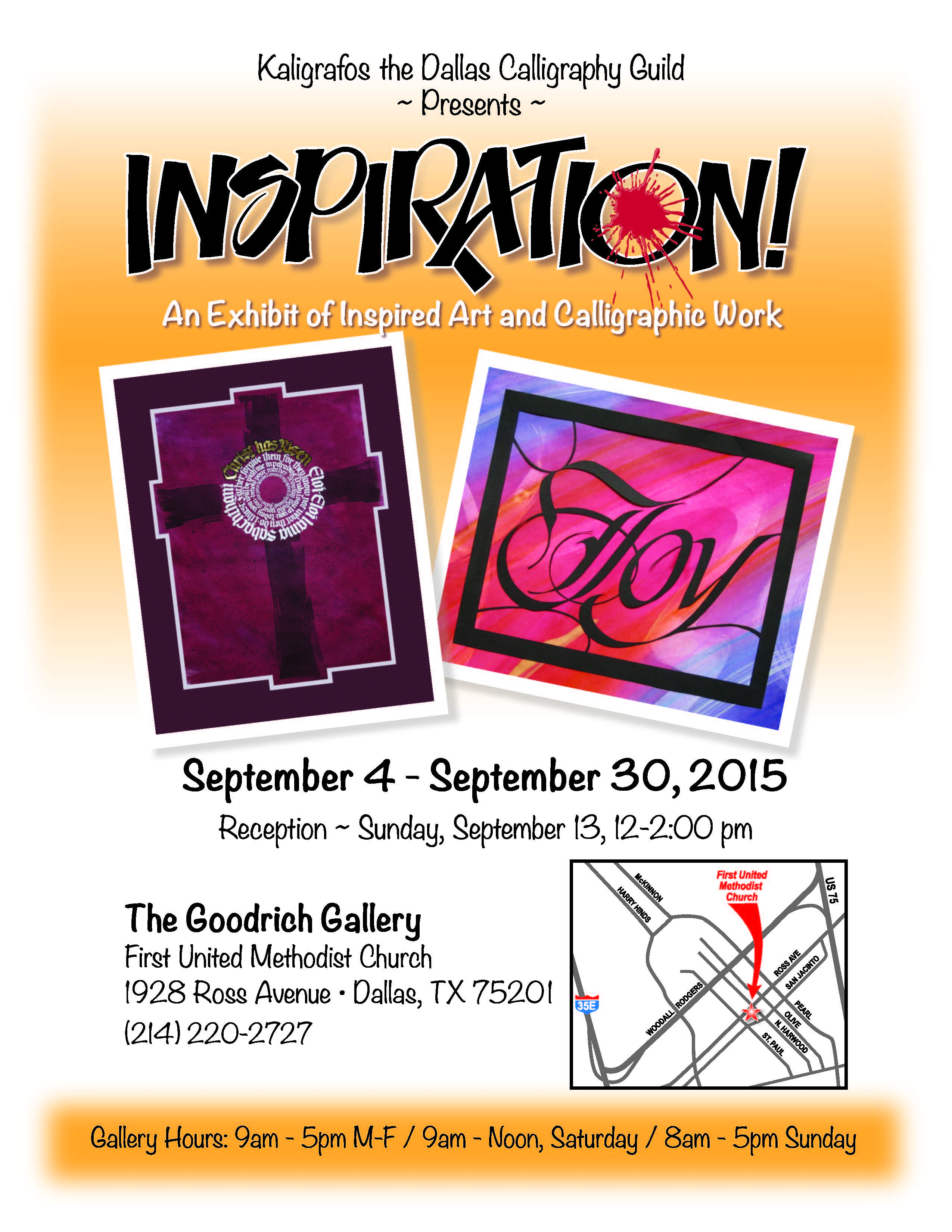 Keep the Love Alive!

Every year we organize a Raffle in our traditional Valentine's Day Social Meeting. The tickets sold for the items in the Raffle are in benefit of our guild's year fund. We are asking for donations to make this event a successful one! Books, art supplies, calligraphy items, art objects, subscriptions; even a Louie Vuitton bag (yes, we have dreams too!) everything that can help us. We'll be gratefully moved with your generosity. As a nonprofit organization those funds finance our expenses through all the year: Workshops, scholarships, expenses. Yes, all these are possible, because our love and passion for the lettering arts. Please help us to make this event possible. Keep the Love Alive!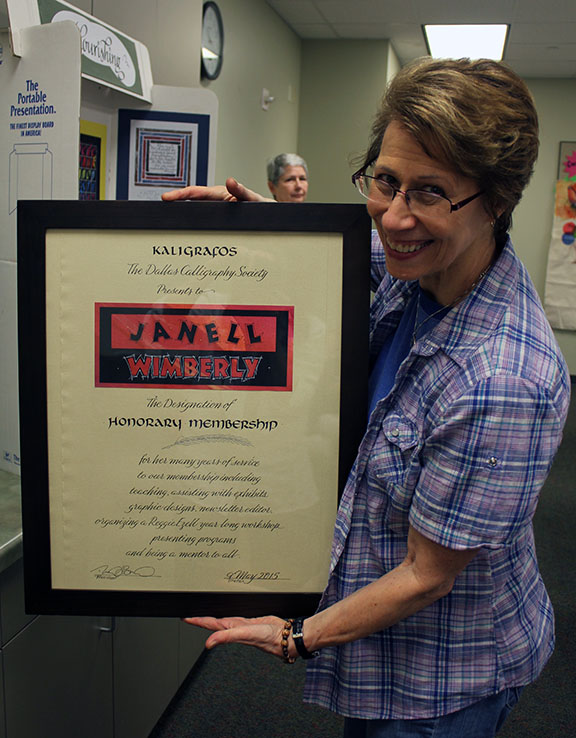 Janell Wimberly was awarded an honorary memberhsip at the May meeting of Kaligrafos for her incredible service over the past many years. Congatulations!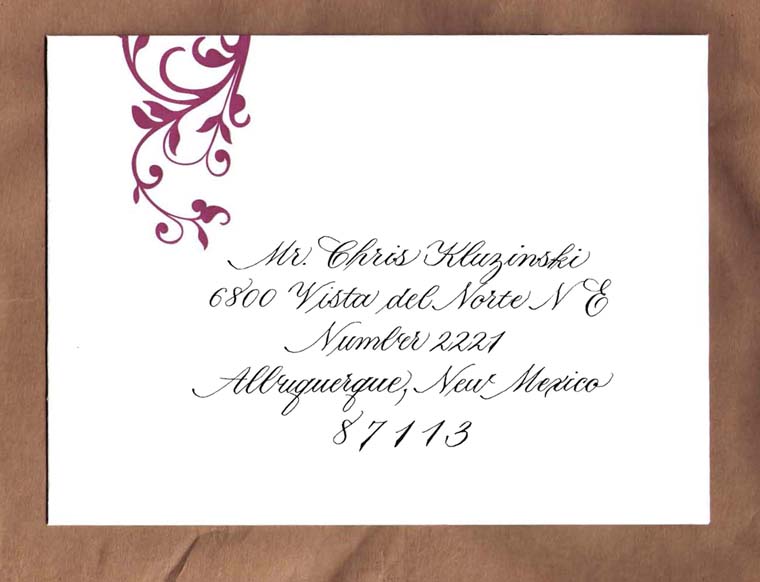 Need Envelope Lettering?
Many of our members letter envelopes, place cards, Invitations, Poems and much more. For a list of available calligraphers click here.