The next regular meeting will be held January 10, 2015
9:30 social time
10-12 Meeting time
Writing in a Circle
with Janell Wimberly
Writing in a circle or spiral is not really functional, rather it's more of a fun project for unique projects. It's not easily read or deciphered, but it can be such a dramatic technique that the design "steals the show!"
Writing on a curve is a much more functional technique, found on certificates and diplomas especially, with many different lettering choices, such as slants, straight up or with extra flourishes or decorations or drop shadows. However, getting the curve and letters to cooperate can be difficult, but with a few simple tricks, I can help you make it easier and less of a mystery. - Janell
Tools needed to participate:
ink of choice
Various Speedball nibs starting with C-0 / C-1 or other similar nibs of same size / handle
OR Different sized parallel pens
Grid paper if you have it or laser copier paper
Ruler
Sigma type pen/marker or mechanical pencil
X-acto or utility knife
Glue stick
Cutting board or the cardboard back of paper pad
Please print the pdf and bring it to the meeting.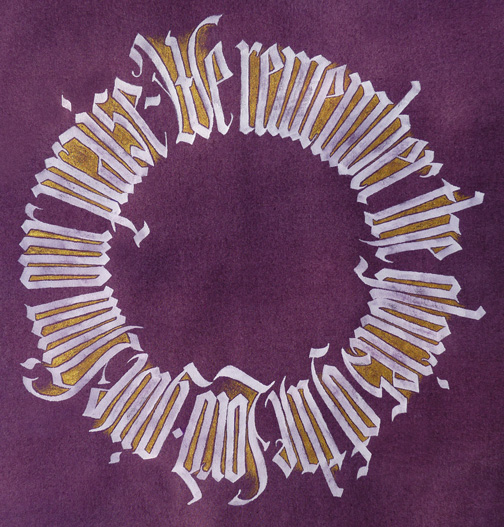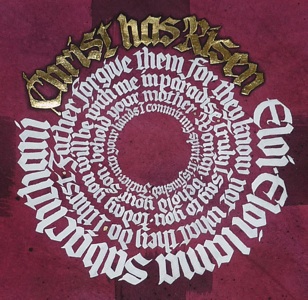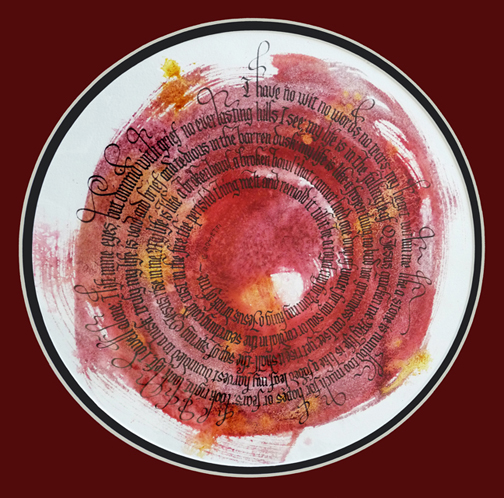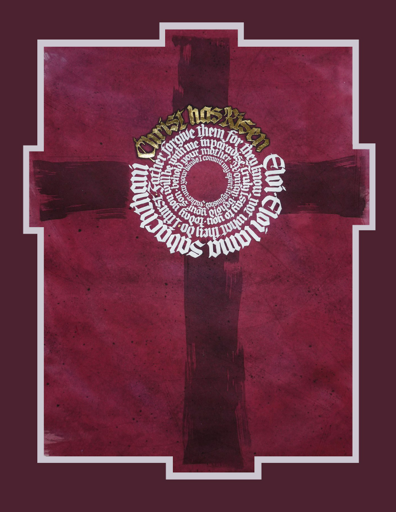 The letters for November are R & P
Rustic
Painterly
REGULAR MEETING LOCATION:
First United Methodist Church in Richardson
503 North Central Expressway, Room 217 A
Park on the north side of the building towards the west. There is an elevator aailable.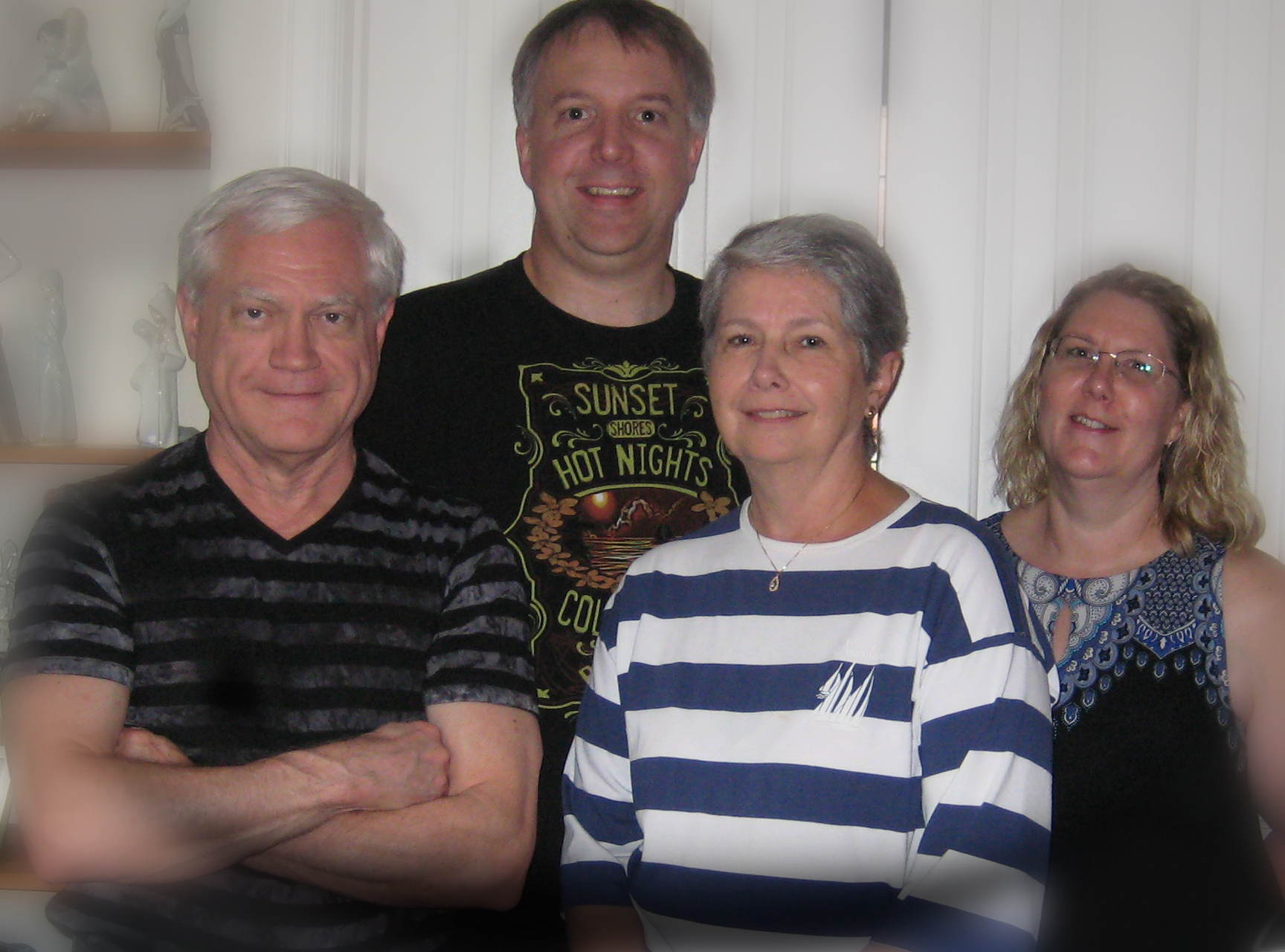 New Officers:
Rick Garlington, Treasurer; Tom Burns, President;
Betty Barna, Vice President; Trish Manche, Secretary
Glory to God in the Highest Exhibit
is on exhibit during the 2015 Advent season, now through December.. Located at the Lovers Lane United Methodist Church gallery.
Candelight Carols and Art Reception
Sunday, December 21
6 pm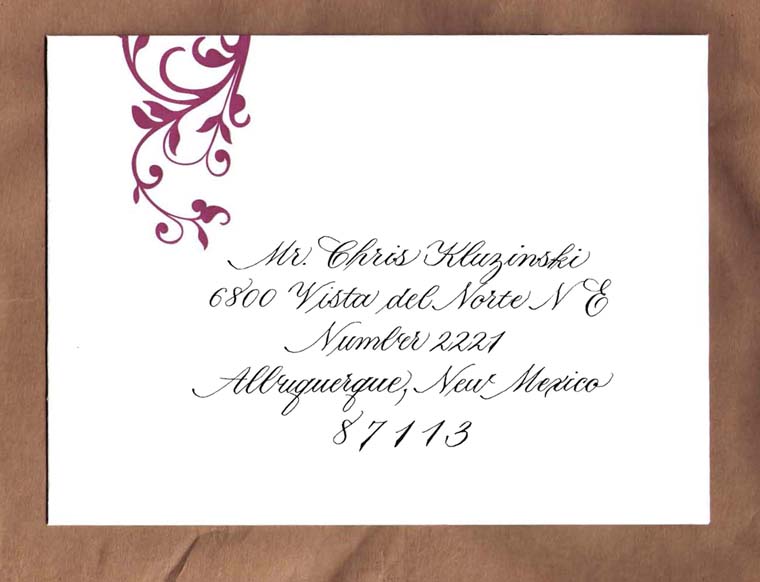 Need Envelope Lettering?
Many of our members letter envelopes, place cards, Invitations, Poems and much more. For a list of available calligraphers click here.